About Us
Gayle Gibson
Gayle Gibson has been leading tour groups to Egypt and North Africa since the 1990s. She holds three degrees from the University of Toronto—an Honours B.A, in English Literature, a B.Ed. in English and Drama, and an M.A. in Ancient Egyptian Language and Literature.  She taught  English and Drama in high schools in Chatham, Mississauga, and Toronto. From 1981-90 she wrote textbooks and taught at the Ontario Government's  Independent Learning Centre, where she received an award for outstanding teaching and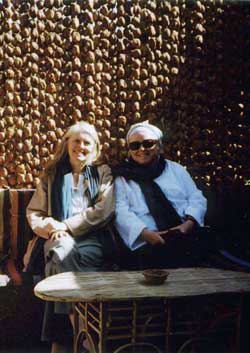 co-wrote a best selling grammar book and contributed to many other publications.  Since 1965, she has worked chiefly on Ancient Egyptian themes, publishing both  popular and scholarly papers.  She has given talks and workshops throughout North America, and in the Sudan. 
She has worked for the Education Department of the Royal Ontario Museum since 1990 where she teaches, among other topics, Ancient and Medieval History, the Iconography of World Religions, Evolution and Physical Anthropology.  She has given many adult courses for the ROM on topics from the Ancient Celts to the world of the Dead Sea Scrolls.
Meg Morden
Meg has worked in the field as an archaeologist since she was 18 when she participated in the Barnsley Park Roman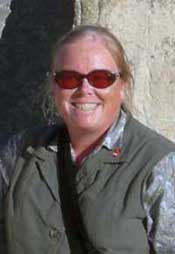 Villa Archaeological field school in 1974.  Since then she has worked in Italy at the site of Paestum, in Greece at Corinth, and in Turkey on the Institute of Nautical Archaeology's underwater excavation of the Hellenistic Wreck at Serçe Liman and the underwater survey.  Meg has worked primarily in Cyprus on numerous excavations (Paphos, Ayios Demetrios and Idalion) and survey projects (CPSP, VVP, ISP, EENC).  Since 2006 she has been the registrar for the University of Michigan/Unversity of Minnesota Excavations at Tel Kedesh in Israel.
While out of the field, in the past Meg has lectured at Brock University, Lake Forest College, the University of Toledo and the University of Michigan.  Currently Meg teaches for the Adult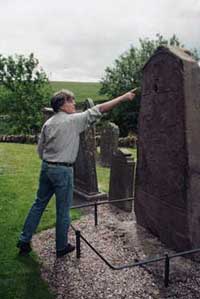 Education program of the ROM and leads trips for the company Odyssey Adventures in Archaeology.
Willie Rowbotham
Willie is a graduate of Edinburgh University (1979) where he received an MA in Prehistoric Archaeology and he was subsequently granted an MA in Near Eastern Studies from the University of Toronto (1982). Twenty years of field work have taken him from the Scottish Highlands to the deserts of western Iraq, with stops in Cyprus and Egypt along the way.
From 1984 until recently, he has lectured for Continuing Education at the University of Toronto and offered courses in Archaeology through the Programmes Department of the Royal Ontario Museum. As an outgrowth of these, he began offering specialty tours of the British Isles, a venture that led to the formation of Odyssey, Adventures in Archaeology in partnership with Meg and Gayle in 2001. Willie is also the editor of the web-site and the main contributor to its content.